"The main purpose of the Hikayat Seri Rama is to show the ideals of righteousness, love, loyalty, and selfless devotion."
ref: http://ias.berkeley.edu/orias/SEARama/RamaMalaysia.htm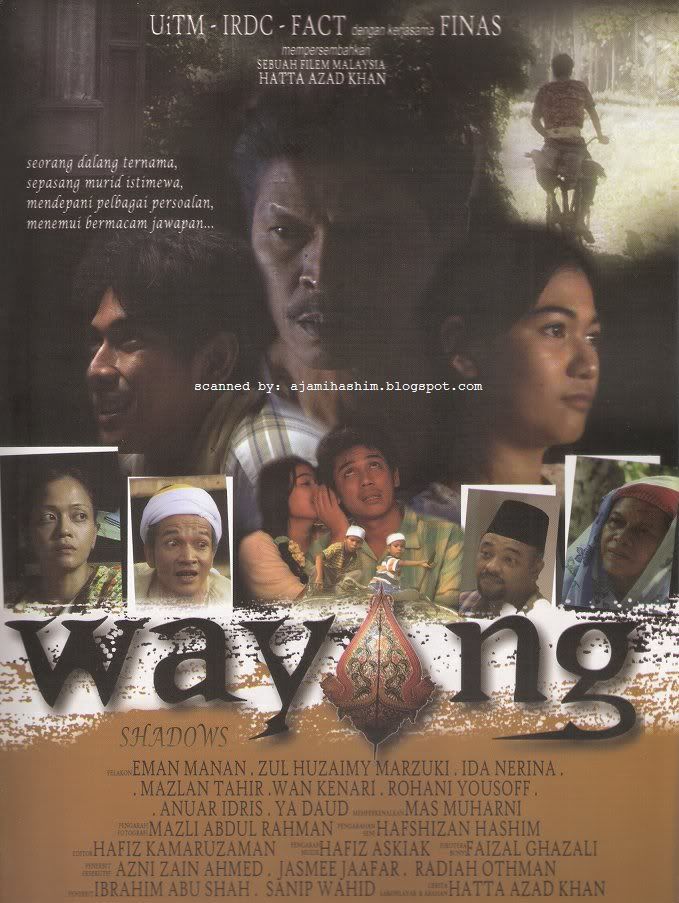 Salaam..
Menonton filem WAYANG karya oleh Professor Dr. Hatta Azad Khan seolah-olah menyaksikan sebuah persembahan wayang kulit dengan cerita moden masyarakat di sebuah ceruk kampung yang memerlukan mata zahir untuk berlibur dari tatangan kisah yang tersurat dan mata hati untuk mengupas lapisan-lapisan subtext yang tersirat di layar lebar. Pulangannya kepada khalayak ialah sebuah hiburan ombak pasang-surut emosi suka-duka dan gelak-esak di sepanjang naratif oleh tok dalang Hatta dalam bentuk audio dan visual sebuah filem. Ia ada cerita, ia sarat makna. Terpulanglah kepada penonton untuk menginterpretasikannya dari sudut mana pun, pasti ada puas dan tagih, mesti ada suka dan benci, kerana WAYANG memberikan semuanya.. sebuah cerita kepincangan yang sempurna!

..bersambung!